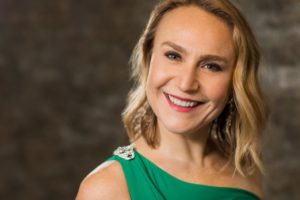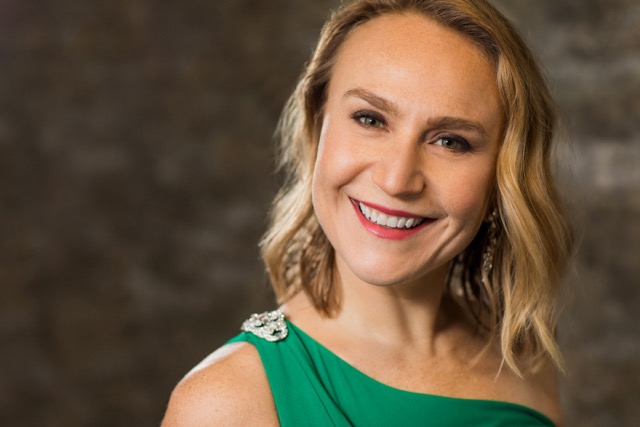 Anastasia Robinson - soprano
Piano generously provided by the First Baptist Church in New London

Thursday, July 26, 2018
7:30 PM
First Baptist Church
New London, NH
Summer Music Associates is thrilled to host Anastasia L. Robinson who is familiar to local audiences who heard her beautiful singing in the Kearsarge Chorale's performances of Messiah and the Poulenc Gloria.  Anastasia, soprano, is equally at home with opera, oratorio and art song.  Her operatic roles include Queen of the Night and First Lady in The Magic Flute, Annio in La Clemenza di Tito, the title role in Lucia di Lammermoor, Brigitte in Tchaikovsky's Iolanthe, and Ruth in Chris Patton's A Family Reunion. Her oratorio repertoire includes Carmina Burana, Handel's Messiah, Poulenc's Gloria, Pergolesi's Stabat Mater, and numerous sacred works of Bach and Mozart. She has performed with Pittsburgh Opera Outreach and Chorus, Resonance Works Pittsburgh, The IN Series, Bel Cantanti Opera, New England Conservatory Opera Theater, and the ensembles of Washington Concert Opera, Wolf Trap Opera, The Washington Chorus, The Mendelssohn Choir of Pittsburgh, and Opera Boston.  Ms. Robinson was a resident artist with the Ash Lawn Opera Outreach Program. This fall she made a return to musical theater in the role of Wardrobe in Beauty and the Beast.
Ms. Robinson holds a Masters of Music degree from the New England Conservatory of Music.  She maintains a private voice studio in Pittsburgh, PA and is on the faculty of Stage Right in Greensburg, PA.
Ms. Robinson is a recent transplant to Pittsburgh, PA and loves living in the vibrant Strip District with her husband, Pittsburgh Symphony Orchestra cellist Charlie Powers, and their three pets, Mischa, Dmitri, and Maizey.  She enjoys exploring her new city on foot while marathon training and by fork at all of the city's wonderful restaurants.
Program:
A Program of Folksongs and Popular Songs
From Eight Hungarian Folk Songs   Béla Bartok
I. Snow White Kerchief (1881-1945)
II. Coldly Runs the River
III. Women, Listen
IV. Skies Above are Heavy with Rain
V. If I Climb the Rocky Mountains
Gypsy Songs Op. 55 Antonin Dvořák
I. My Song of Love Rings through the Dusk (1841-1904)
II. Hey! Ring out, my Triangle
III. All Round about the Woods
IV. When my Mother Taught Me
V. Come and Join the Dancing
VI. Wide the Sleeves and Trousers
VII. Give a Hawk a Fine Cage
Canciones clásicas españolas Fernando Obradors
Al amor (1897-1945)
Chiquitita la novia
Con amores, la mi madre
¿Corazón, porqué pasáis...?
El majo celoso
La mí sola, Laureola
Four British Folksongs Percy Aldridge Grainger
10. Died for Love (1882-1961)
24. The Sprig of Thyme
26. British Waterside (The Jolly Sailor)
27. The Pretty Maid milkin' her Cow
Three Browning Songs Op. 44 Amy Beach
The Year's at the Spring (1867-1944)
Ah, Love, but a day!
I send my heart up to thee!
Musical Theater Selections and Standards