WILLIAM ÖGMUNDSON, PIANIST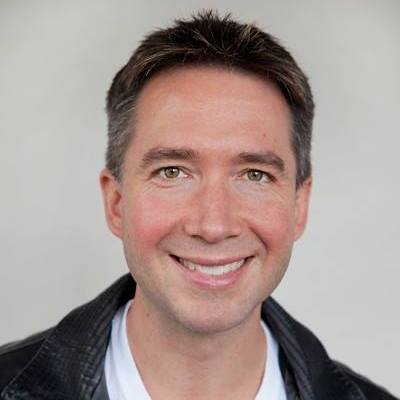 William Ögmundson, Pianist
Thursday, August 15, 2019
7:00 PM
First Baptist Church
New London, NH
William Ögmundson is an award winning and EMMY-nominated composer and lyricist, and a classically trained solo pianist.
William began performing at the age of 5 and went on to win numerous piano competitions. He was selected to be the featured pianist for the New Hampshire Music Festival Orchestra on four separate occasions. William has performed at venues throughout North America and Europe including the Notre Dame Cathedral in Paris and St. Peter's Basilica in the Vatican, where he was honored to have been the organist for a Sunday morning mass. He has recorded six CDs and his music is played on numerous radio stations including Whisperings Solo Piano Radio, Enlightened Piano Radio, One World Music Radio, Contemplative Classical and on Hawaiian Airlines flights.
As a EMMY-nominated composer and lyricist, William has written numerous musical scores for the stage as well as for television. William co-wrote with Tomie dePaola a lullaby as companion for his beloved children's story character, Strega Nona, The Magic of Strega Nona. Pollyanna, a musical he wrote with Trish Lindberg, was published in 2011 by Dramatic Publishing. William has also composed numerous choral anthems as well as hundreds of original songs, many of which appear on his albums.
William has been nominated numerous times for the New Hampshire Theater Award - Best Music Direction, including the production of his original work (with Tom Dunn of Alchemist's Workshop), Georgia O'Keeffe Paints Paradise, which was performed Off off Broadway at the Jewel Box Theatre in 2017, and won first place in the International Theatre Festival for Best Lyrics. His musical Kindness and Cruelty premiered Off Broadway in New York at the Hudson Guild Theatre in February 2018 and was nominated for Best Score in the New York Theatre Festival.
His solo piano album, Simple Gifts garnered many positive reviews and has been nominated by Piano Whisperings Solo Piano Radio for album of the year. The album was #2 in the November chart for Enlightened Piano Radio.  In the words of Steve Sheppard of One World Music, "...his style, and it has to be said, is utter genius here, was beyond anything I had heard for quite some time...masterfully performed and produced, a real winner of an album."  In her review for mainlypiano.com, Kathy Parsons said, "The music is melodic, very expressive and beautifully played."
His newest album, Forevermore, will be released March 15, 2019, and his new single, Marble Halls,  will be available on January 4.
​
William resides in New London, New Hampshire with his wife and three children.
Click https://www.youtube.com/watch?v=VKsxfd4EwMs to watch a 2018 performance in Seattle, WA.
http://www.williamogmundson.com/
PROGRAM:
American Beauty
Simple Gifts                                 Shaker melody
Andalusia                   Louis Moreau Gottschalk
Souvenir of Puerto Rico             LM Gottschalk
Beautiful Dreamer                     Stephen Foster
Stars and Stripes Forever     John Philip Sousa
Charge of the Rough Riders         Eduard Holst
Strains from Flat Branch/Maple Leaf
Blind Boone/Scott Joplin
The Entertainer                                 Scott Joplin
INTERMISSION
The Lion Tamer                                  Mark Janza
American Beauty                            Joseph Lamb
Kitten on the Keys                            Zez Confrey
Carnegie Hall Bounce                          Art Tatum
Rhapsody in Blue                    George Gershwin
Great Expectations             William Ogmundson
Serpent's Kiss                               William Bolcom
Bumble Boogie                                        Jack Fina