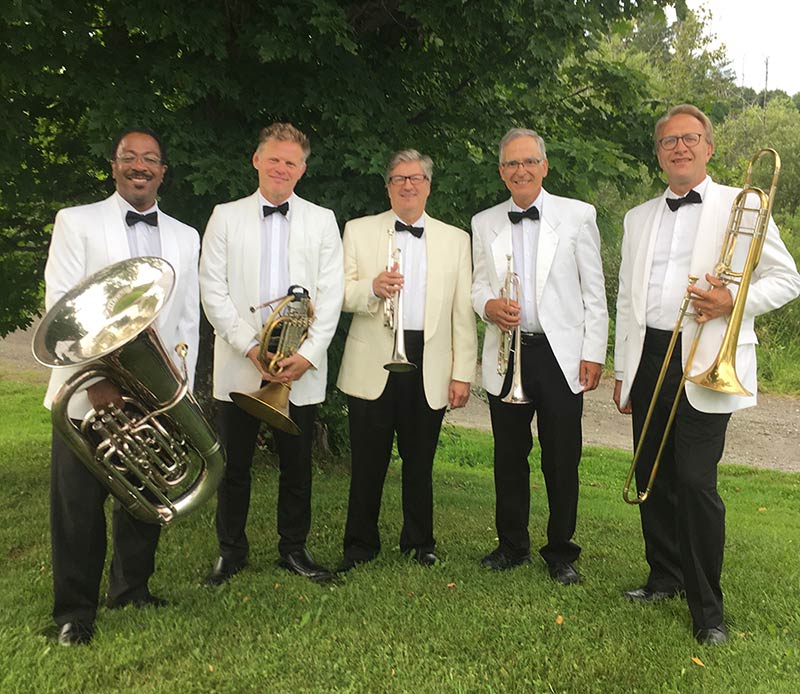 ---
Donate to SMA:
Donate to Youth Outreach:
PLEASE NOTE: Tickets purchased within 10 days of the concert will be held in your name at the "Will Call" desk at the concert venue the evening of the concert.
BEACON BRASS QUINTET  
THURSDAY, JULY 21, 2022
7:00 PM
First Baptist Church New London, NH
Program to be determined
​​Acclaimed in Bostonia Magazine as "one of the nation's finest chamber ensembles," the Beacon Brass quintet was the first brass ensemble ever to win the prestigious Concert Artists Guild award in 1983. Beacon Brass has performed in concert throughout the United States, on radio and television, including having recorded the theme music for "The Advocates" for PBS.