Something New, Something Special…
Summer Music Associates is pursuing ways to sponsor programs that will musically impact the school-aged population in our area. Board members in coordination with local music educators and administrators are bringing exciting and enriching musical experiences directly into the schools to benefit our young people.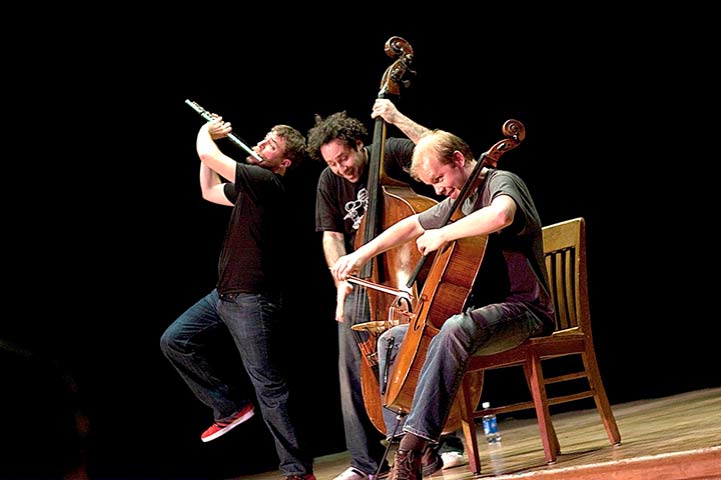 Project Trio, a passionate, high-energy chamber music ensemble comprised of three virtuosic composer/performers from Brooklyn, New York, shared their love of music and their many talents with students at the elementary, middle, and high school level in September, 2019.
Project Trio presented workshops to students in the Kearsarge Regional School District and rehearsed a piece of music with high school musicians culminating in a joint performance that was well attended by students and the community.
Summer Music Associates is proud to continue our efforts to offer musical opportunities to the youth of our area. We hope you will consider making a special donation to help fund our next project planned for 2020.
OR DONATE BY SENDING A CHECK TO:
SUMMER MUSIC ASSOCIATES
PO BOX 603
NEW LONDON, NH 03257
Thank you for your continued support!
Summer Music Associates
603-526-8234
www.SummerMusicAssociates.org