Our THIRD Youth Outreach Program!
Summer Music Associates in coordination with local music educators and administrators is bringing exciting and enriching musical experiences directly into the schools to benefit our young people.
BALL IN THE HOUSE
Coming January 29, 2024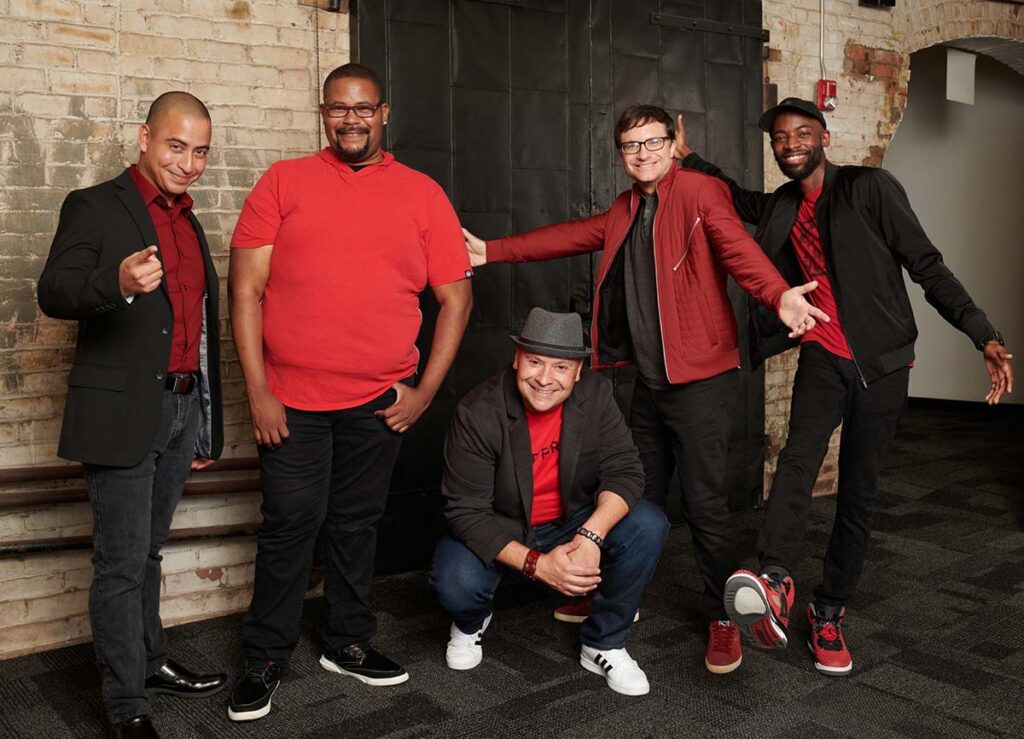 Ball in the House (BitH) is an R&B/soul/pop a cappella group based out of Boston, MA. With their extensive tour schedule (approximately 200 shows a year), BitH has performed all over the country! They have performed with such artists as The Beach Boys, Fantasia, The Jonas Brothers, Gladys Knight, Lionel Richie, Jessica Simpson, Blondie, The Temptations, Smokey Robinson, KC & The Sunshine Band, and numerous others.
BitH has also performed internationally. In May of 2019, BitH participated in the Moscow Spring A Cappella Festival. In 2016 and 2018, BitH headlined the China International Chorus Festival in Beijing. They won the 2016 Boston Harmony Sweepstakes and were voted 2014 APCA Band of the Year. They also won 2009 Best of Boston for Outstanding Musical Performers. For six years, they were even the voices behind the Kraft Cool Whip commercials!
Ball in the House has appeared on The Today Show, America's Got Talent, The Daily Buzz, the Philadelphia 4th of July Parade, and many other television and radio shows. The Boston Globe says of the group, "Ball in the House has everything you would expect to find in a successful pop/R&B band...the one thing it doesn't have is instruments."
Most recently, BitH finished off an 8-week, 14-state Midwest tour in partnership with Allied Entertainment, and will be doing it again in the spring.
Check out their Web site:https://www.sonicbids.com/band/ballinthehouse/
Listen to ORDINARY DAY:

SUPPORT SUMMER MUSIC ASSOCIATES YOUTH OUTREACH!
Donate online at:
Summer Music Associates is proud to continue our efforts to offer musical opportunities to the youth of our area. We hope you will consider making a special donation to help fund our next project planned for 2023.
OR DONATE BY SENDING A CHECK TO:
SUMMER MUSIC ASSOCIATES
PO BOX 603
NEW LONDON, NH 03257
Thank you for your continued support!
Summer Music Associates
603-526-8234
www.SummerMusicAssociates.org